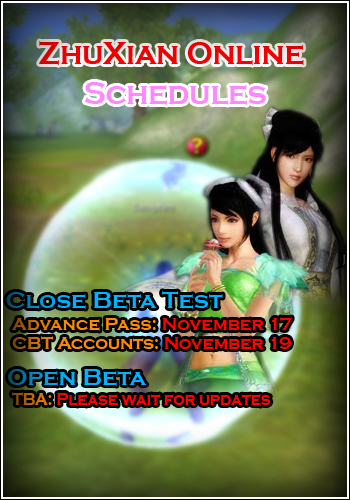 For those who have their advance pass already, you can now start playing the game. As for those who requested for CBT accounts in the website, you need to wait until November 19 before you can start playing.
For those who encountered inGame bugs during the CBT period, please report them to the
Technical Section
of ZhuXian.
As for those who are asking questions about the release of Open Beta, you still need to wait for further updates.
Good Day.